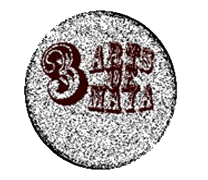 www.duplicateaccesscard.com is run under our registered parent company: Arts of Maya (Business Registration Number: 53196981M )
Our main office is located at 122 Owen Road #01-03, Suites @ Owen, Singapore 218926
To keep rental costs down and to pass on the cost savings by keeping our prices low, we also operate out of 2 other home locations in Yishun & Boon Keng. Please click here for address details of the other 2 locations. We are also able to provide duplications at client's preferred location for a small transport fee of $15. Free transport will be thrown in if more than 25 cards are ordered.
If you require duplication services for 100 cards and more, we can offer bulk discount rates as low as $7 per card with free transport cost thrown in! Please refer to our bulk discounts page for more information. We're so confident you'll find the best price for your duplication on www.duplicateaccesscard.com that we guarantee it. We provide best price guarantee and will beat our competitor's price by 10% even if it results in a loss to us. Please refer here for information on our best price guarantee and the terms and condition. 
Normally cash is preferred but we are able to also accept cheques made out to "Arts of Maya" if yours is a company cheque and if you are doing a minimum of 30 cards. Invoices / Receipts are provided for all our duplications and are to be retained by the client for their warranty purposes.
We have done duplication of thousands of cards for over 200 condos and offices mostly based in Singapore as well as countries like Malaysia, Australia, Dubai etc. Our huge list of repeat clientele is a great testament on our services and we are constantly striving to improve our service where we can so that our clients can enjoy greater satisfaction with our services. We welcome customer feedback so that we can find ways to improve our services and offer more choices and flexibility to our customers.
Please refer to our facebook page to see our clients' and customers' testimonials and also for information on our latest promotions.
We would also like to highlight the following: We DO NOT SELL Any Specific Condo's Security Card and only provide duplication services for those who have the proximity card in hand (Condo or Office) that they would like to have duplicated.  The card has to be working so that our machines are able to read the code and write it onto another card. We do not retain any information about the duplicated card nor make any additional copies without our customer knowledge under any circumstances! Our services are 100% legal and registered with Acra Singapore. Please also note that we provide our service with full anonymity.